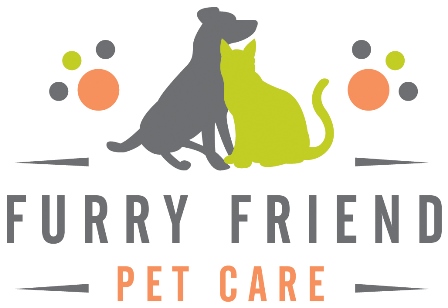 We provide affordable, superior care and attention to your four-legged furry family members as if they were our own pets, better yet we will treat them just as you do! Our primary goal is to make it easy on pet owners and pets by allowing the pets to stay in their own home and keep their routine which gives you peace of mind and keeps your pets safe, comfortable, and loved.
Furry Friend Pet Care is a member of two prestigious pet sitting organizations and we have all passed extensive background checks.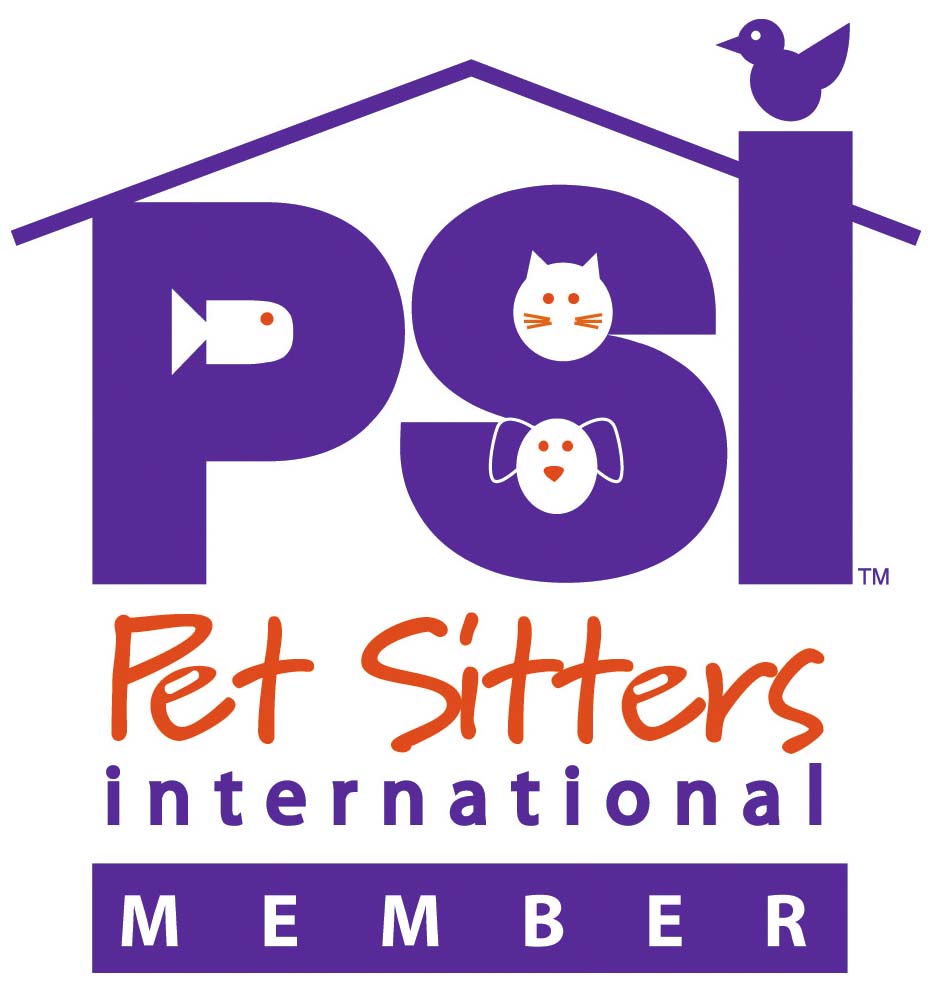 Pet Sitters International (PSI) is the world's largest educational association for professional pet sitters. PSI is dedicated to educating professional pet sitters and promoting, supporting and recognizing excellence in pet sitting.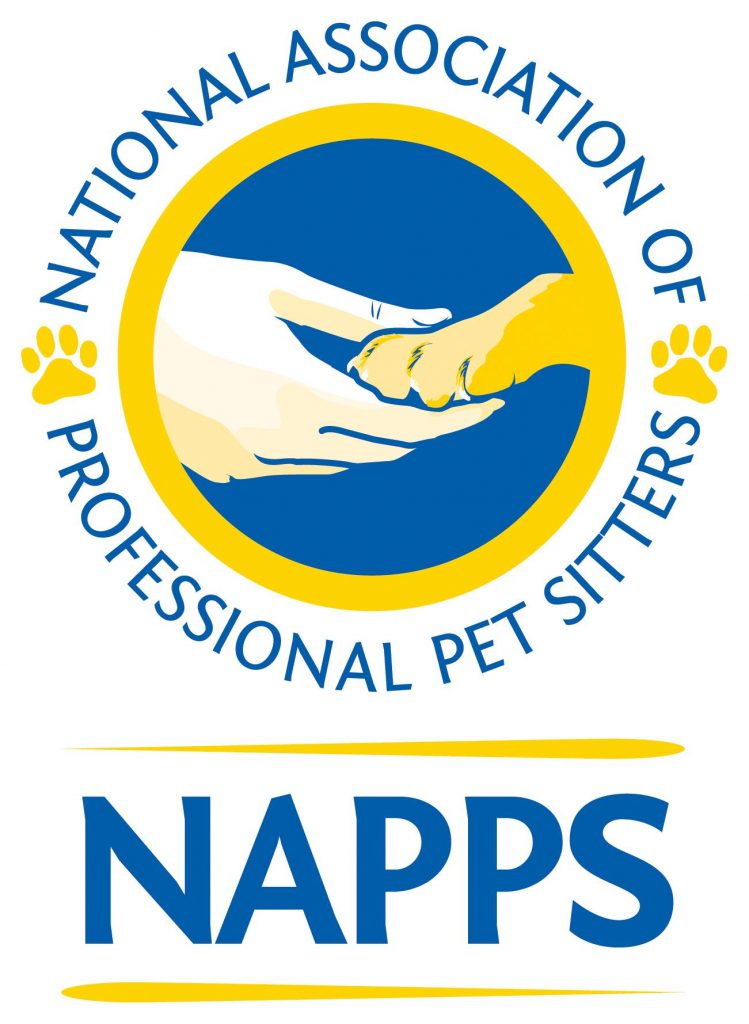 The only national, non-profit, professional pet sitting association dedicated to raising and abiding by industry standards. We support members with education, certification and the resources to operate successful businesses. 
Jessica, a native Texan, has a lifetime of experience with animals including dogs, cats, rabbits, hamsters, guinea pigs, fish, mice, goats, pigs, and cows. She grew up with pets and knew she always wanted to be able to make a living involving animals. She attended New Mexico State University where she received her Bachelor's degree in Animal Science and worked as a veterinary technician for 2 years. Her education continued as she earned her Master's in Animal Science at Texas A&M University Kingsville where she cared for her own herd of goats and assisted with pigs and cattle on the school farm. She moved to the Houston area in 2009 and to Missouri City in 2012. In April 2014, Jessica and her husband, Addison, started Furry Friend Pet Care to provide exceptional pet care services to residents of Missouri City, Texas and Sienna Plantation.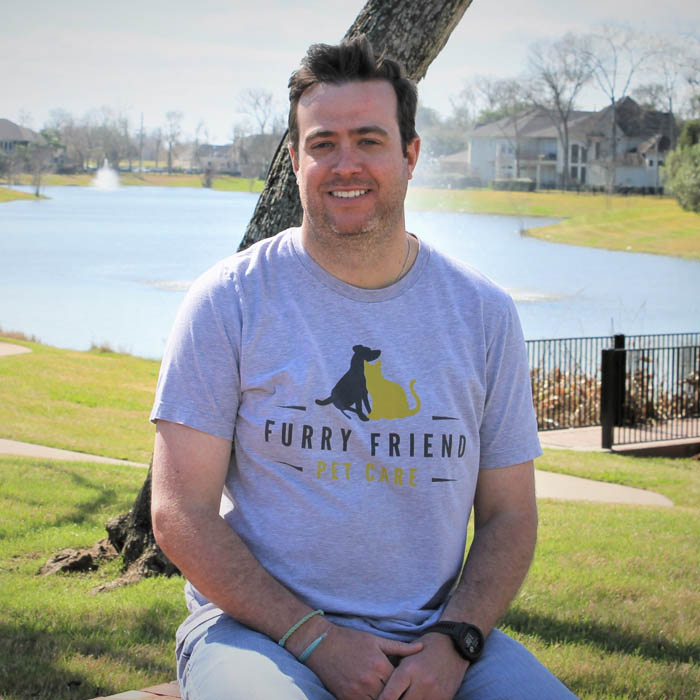 Addison, also a native Texan, grew up with pets such as dogs, birds, pocket pets and raised animals for FFA while in high school. He attended Texas A&M University Kingsville where he received his Bachelor's degree in Wildlife Management and worked on wildlife science research projects. After graduation in 2009, Addison returned to the Houston area and moved to Missouri City in 2012 with his wife. A few months after moving to Sienna Plantation, they got a golden retriever named Fisher. They quickly realized he did not do well in boarding situations and found in-home pet sitting while they traveled to be the best option for Fisher. So in 2014 Furry Friend Pet Care was started to help other pets be at ease in their own home while pet owner's are away.
Debbie is a native Texan and pets of all species were a part of her life growing up. She currently has two dogs of her own. Debbie's two children were involved in FFA for over 8 years. Caring for animals is not only a job for her, but therapeutic. When not caring for our client's wonderful pets, she volunteers at the Missouri City Animal Shelter, Child Advocate of Fort Bend, FBISD schools and her church. She also enjoys reading, sewing, being outdoors, and spending time with her family. Debbie has been a part of the FFPC team since 2018.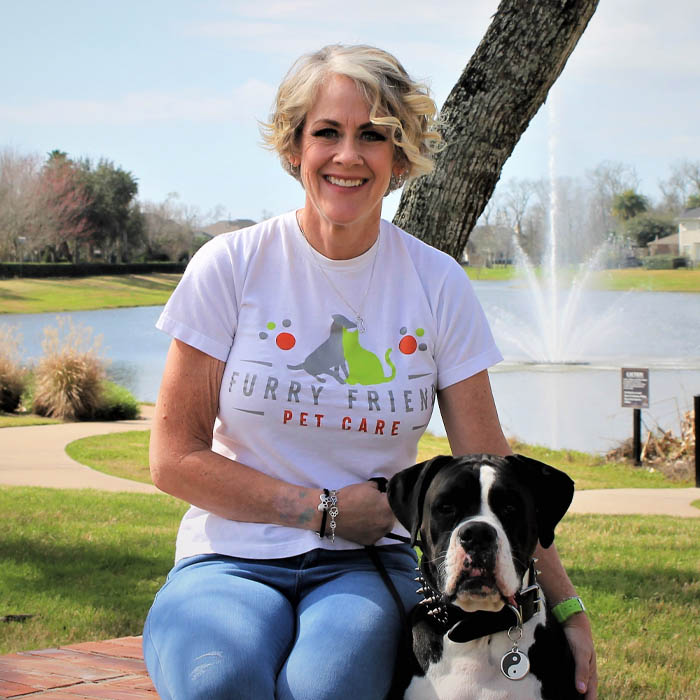 Joey Bouldin
Pet Sitting Associate
Joey (short for Joanna) is 50 years young and has a lifetime of pet care. She also has 5 years of professional pet care. She is certified in the OPCLC Level Basic Training and Understanding Body Language for Pet Care Facilities. She is looking forward to meeting your family and meeting all your pet care needs with attention, safety and snuggles! Joey joined the FFPC team in 2019.
Sofia Landry
Pet Sitting Associate
Sofia Landry is an A/B honor role junior at Ridge Point High School. She has had many pets growing up as a kid, and her love and experience has grown as she has owned and taken care of different pets throughout her life.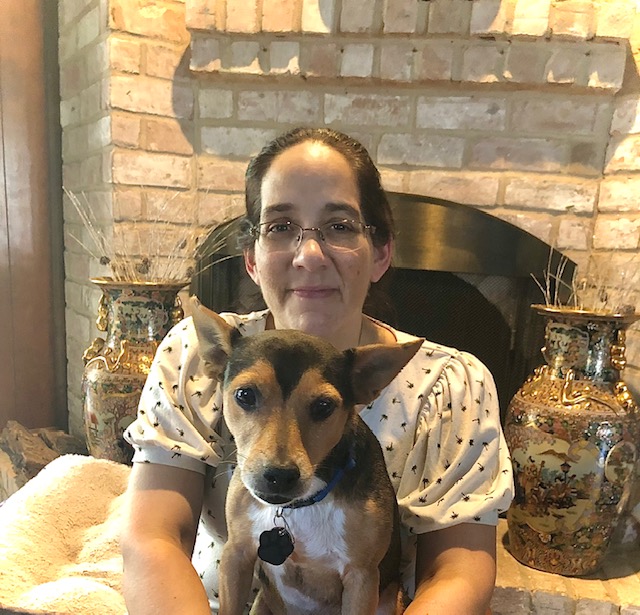 Carla Trujillo
Pet Sitting Associate
Carla was born and raised in Houston but moved to Missouri City during her sophomore year of high school. She has owned animals her whole life from cats and dogs to hamsters, a rabbit and a turtle. She currently owns a Rat Terrier (Tanner) and a Blue Heeler (Kylo). She has a passion for pets of all sizes and breeds. After a long career in restaurants and retail, she decided to focus on other opportunities which allow her the flexibility to take care of her daughters and her own pets. Therefore, she recently joined Furry Friend Pet Care because it gives her the ability to play with and care for animals which is her passion. She is excited about the opportunity to take care of your pets while you are away. Your babies will be cared for and loved just as if they were her own. 
We abide by the FFPC Code of Ethics at all times
As a member of the Furry Friend Pet Care team I pledge…
To provide compassionate and loving care to every pet trusted to my care.
To provide the highest quality pet care and customer service at all times.
To fulfill my promised duties as requested by my clients.
To be trustworthy, honest, and respectful of my client's home and property.
To observe my client's confidentiality at all times.
To communicate with my clients openly and in a timely fashion.
To respond promptly, respectfully, and clearly while communicating with my clients.
To be on time for pet care assignments.
To act with professionalism and respect at all times.
To expand my knowledge and understanding of pet care with continued education.